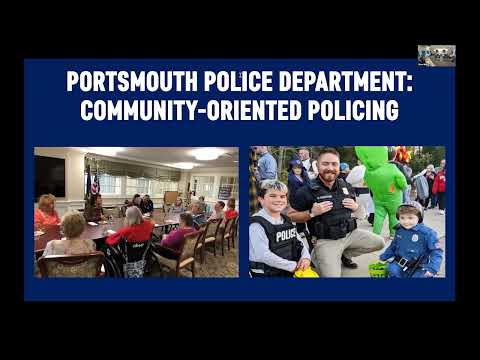 7.11.2023 Community Policing Facility Public Information Meeting 1
July 12, 2023
7.11.2023 Community Policing Facility Public Information Meeting 1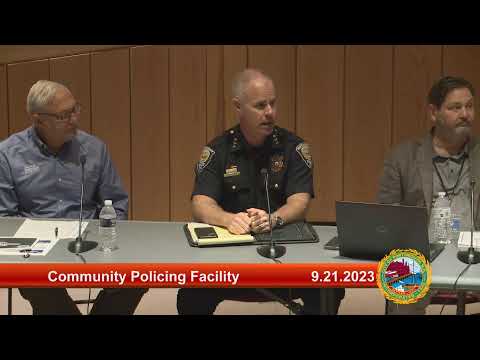 9.21.2023 Community Policing Facility Public Input Session
September 21, 2023
9.21.2023 Community Policing Facility Public Input Session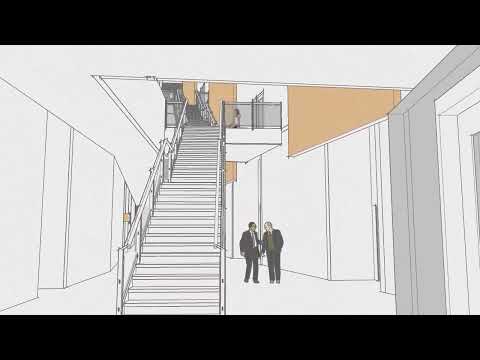 Community Policing and Design Considerations
September 22, 2023
Ian Reeves, President of Architects Design Group speaks to the unique needs of Community Policing Facilities and how that impacts layout and design.
Sign up to receive email updates
Content
COMMUNITY-CENTERED POLICE FACILITY
A law enforcement facility is another tool an officer uses. It is not an office building. 
International Association of Chief of Police (IACP) published an article about the psychology of a police facility. The old school facility gave the impression of a "fortress". That is not optimal if a positive community relationship with police is the goal. Police facilities are now designed to focus on making the facility work with and for the community and stakeholders, while still maintaining the security required of a law enforcement facility. 
"… Given the times, when communities are calling for more openness, more transparency, and more inclusiveness from their police departments, can the profession afford to neglect the role of law enforcement buildings in how police are perceived? After all, when victims venture to report a crime to the police, they often do so within a police station. When offenders are taken for their initial bookings, they are taken to a police station. When police officers report to work, they typically do so in a police station. When reporters go to get quotes from department officials, when new recruits go to turn in their applications… a lot of law enforcement's contact with the public and community stakeholders happens at a police station or similar public safety facility. Is it not valuable, then, to consider how to make that contact one where the individual walks away with a positive impression of law enforcement and not a negative one?"

Psychology of Space: Enhancing Legitimacy through Open, Transparent, and Inclusive Facilities for Police and the Public
– Police Chief Magazine
The goal for the police department is two-fold. To build a new police facility that meets the needs of the department and 21st Century policing and design the public face and public areas inside the building to be "community inclusive".  
The law enforcement expert currently on the design team with Lavallee Brensinger is architect Ian Reeves from ADG. He wrote an article detailing the topic of "Facility Design for Community Engagement". In the article for Police Chief Magazine, he states "…Community engagement has become the central focus of policing…There are many ways to implement this philosophy, and facility design is one factor that can play a critical part in any law enforcement agency's community engagement efforts…." Read the full article. 
The facility the Department is currently occupying what was a former hospital in 1962. The Police Department has occupied the space, renovated in 1991 to fit police operations into the lower levels of the hospital, for 32 years. In a meeting recently, while discussing the space needs assessment, Mr. Reeves said a police facility is a 24/7/365 building. When a police department uses a facility for a year, it equates to three years of wear and tear use of a regular building.  
Generations of staff have made the quirkiness and less-than-optimal space function at 3 Junkins Avenue. However, after 32 years and the significant changes in policing, equipment, IT, and even evidence submittal and processing, to name a few, we hope, through this public process, the City residents will agree there is a significant need for a new police facility.  
April 2023 Project Update
Content
In April 2022, the Portsmouth City Council voted unanimously to authorize funds for "the first part of an intensive public process to understand what is needed for a modern community police facility." That process is scheduled to begin with an update of the 2014 programmatic space needs study followed by an evaluation of options for renovating the existing facility and new construction. The new construction option will include evaluating potential sites for a new facility with the intention of bringing forward recommendations.  
Earlier this year, the City conducted a competitive process to select a consulting team to assist with these tasks. Today, the City is pleased to announce that it has selected Lavallee Brensinger Architects (LBA) and Architects Design Group (ADG) as the consulting team. The scope of work consists of the two parts outlined above: update the 2014 programmatic space needs study and develop information necessary to determine whether to renovate or relocate the police facility to potential sites identified that meet specific law enforcement criteria. Conceptual designs will be provided as part of this process. The team will develop opportunities for community input at various stages of its work. 
About the Design Team
Lavallee Brensinger Architects was established in 1976 and is headquartered in Manchester with offices in Boston and Portland ME. Their Civic + Cultural | Municipal branch of the firm is responsible most recently for the new police headquarters in Dover NH, the Public Safety Facility in Wells ME and the police Department Headquarters for the City of Manchester, among other projects. The firm also handled the renovations to the north face of Portsmouth City Hall.  Architects Design Group is a nationally recognized experts in the design of modern community police facilities.