Content
Welcome to the City of Portsmouth's Stormwater Information Center
What is Stormwater?
"Blue" (above) is the City's mascot for clean water and advocate for stormwater contamination reduction efforts the City, residents and private property owners can make to keep the Portsmouth watershed healthy. (Blue was designed by Portsmouth High School student Jane Almeida.)
Stormwater is water from rain or melting snow/ice that doesn't soak into the ground. Roofs, driveways, lawns and other streetscapes and landscapes can produce stormwater. Unmanaged, stormwater can be a bad thing.
For a slideshow of this overview, click here.
Where does Portsmouth's stormwater go? 
When it rains, or snow melts or water flows into Portsmouth's stormwater system. From there, stormwater make its way into one of the  four key watersheds:
Portsmouth Harbor Watershed
Berry's Brook-Rye Harbor Watershed
Winnicut River Watershed
Great Bay Watershed
As storm water flows (or snow melts, etc.), it picks up debris, chemicals - such as fertilizers and pesticides - dirt,  pet waste, trash including plastics, cigarette butts and other pollutants and even bacteria. Many times, rainfall events result in the closure of local clam beds for 48 hours or more. 
Stormwater can cause or aggravate problems including flooding, erosion and water pollution.
And while the City takes steps to reduce and direct stormwater, private property owners are responsible for about 71% of all the land that collects stormwater, so individual efforts are key to managing the problem.
A Brief History of Clean Water and Portsmouth
In 1959, the City introduced a Stormwater/Sewage Separation Plan.
Passed in 1972 and amended in 1977 and 1987, the Clean Water Act (originally known as the Federal Water Pollution Control Act), which is intended to regulate discharges of pollutants into the waters of the United States and regulate quality standards for surface waters. The Federal Environmental Protection Agency (EPA) is charged with implementing the Clean Water Act.
In 2003 the EPA introduced the concept of Municipal Separate Storm Sewage System (MS4) Permits to guide authorities like the City of Portsmouth in managing their Clean Water Act requirements implementation. The MS4 must be renewed every five years; but it was not until 2018 that the revisions went beyond draft form. and the City knew what specific steps were required. The City of Portsmouth's stormwater management plan is designed to ensure the City's water discharges comply with the State of NH MS4 Permit requirements..
City of Portsmouth Stormwater Management Master Plan
Portsmouth introduced a specific Stormwater Management Master Plan in 2007. 
In 2011 the City launched an effort to enhance its Stormwater Management Plan and has taken action to address regulatory requirements defined in the latest (July 2018) EPA MS4 Permit. 
To understand more about Portsmouth's Stormwater Management initiatives, click on the links below:
For links to other resources and information, click here.
For a slideshow presentation of the current City of Portsmouth Stormwater Management effort, click here.
Think Blue Stormwater Videos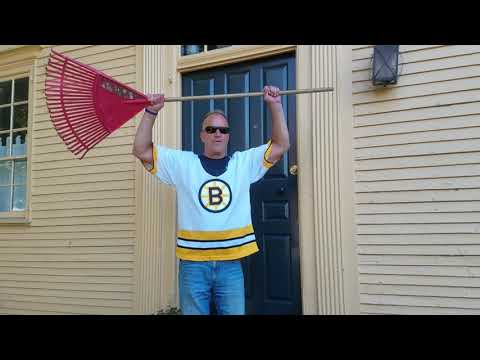 Stormwater Outreach Video - Falling Leafs
November 3, 2021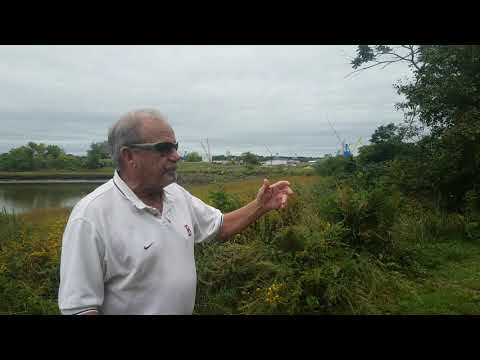 Stormwater Outreach Video - Dog Walk Redemption
September 23, 2021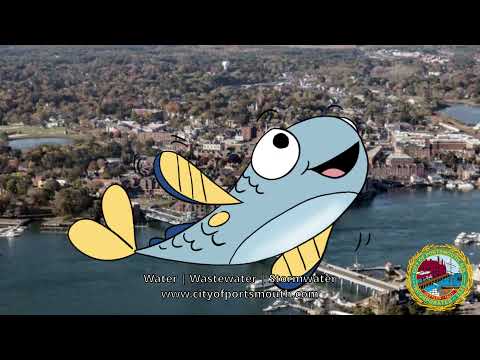 Stormwater Outreach Video - Dog Park Debacle
August 5, 2021