Union Street Sewer Separation
UPDATE (September 15, 2023):
The contractor is working at the Union at Middle intersection. Union Street is shut down to through traffic and there is no parking on Union Street during work hours. The Intersection of Middle and Union Streets continues to be closed in both directions.
For further information or for answers to questions, please contact:
Zachary Cronin, Assistant City Engineer
603-610-7304 or 603-957-8795
zmcronin@cityofportsmouth.com 
The City of Portsmouth Department of Public Works hosted a public preconstruction presentation for the Union Street Sewer Separation Project on Wednesday, May 3, 2023.  The presentation and Q and A were also recorded for viewing here.
Review the complete plan here.
To receive Union Street Project updates -- Subscribe
Project Description:
This project is part of the City's ongoing Combined Sewer Overflow Long Term Control Plan in accordance with the EPA Supplemental Compliance Plan. The project includes water, sewer, drainage and streetscape modifications on Union Street from Middle Street to State Street. The project will also address side streets, including Coffins Court, Cabot Street and sections of Austin Street. Additional sewer funding will be used from the previous CIP sewer project (EF-17-SD-95 Union Street Reconstruction).
The Department of Public Works began the process of a sewer separation project in the Union Street area in the spring of 2022. As part of the City's Wastewater Master Plan and Long Term Control Plan, separating wastewater from stormwater is an ongoing responsibility under the Consent Decree agreement between the City of Portsmouth and the Environmental Protection Agency (EPA) and New Hampshire Department of Environmental Services (NHDES). The project involves the installation of three separate water mains: one for drinking water, one for wastewater and one for stormwater, along with reconstruction of the streets. The project will help reduce combined sewer overflows (CSOs) when the single pipe is flooded with stormwater in heavy rain events.
Project Status:          In final design. Bid in Jan 2023, awarded in Feb 2023. Public meetings were held in 2022 to inform Union Street property owners about the project. 
Project Manager:
Zachary Cronin, Assistant City Engineer
603-610-7304 or 603-957-8795
zmcronin@cityofportsmouth.com      
Estimated Completion:  October 2023
FY23 Estimated Cost:    $3,350,000 (General Fund/Water/Sewer) CIP, page 194-195.
Funding Source:           Bonded. Included in CIP for FY23 
Designer/Contractor:    CMA Engineers, Inc.
Public Meetings
JUN 28, 2022. Go to video recording of the meeting. Go to a PDF of the presentation.
Detailed map of utilities layout.
Detailed map of proposed road and sidewalk configuration. 

TUES FEB 1, 2022 – Go to PDF of the presentation
City staff and the project design consultant CMA Engineers shared details on the project and solicited residents' thoughts on project requirements and opportunities. The meetings included a review of the existing site conditions, contemplated improvements, the design schedule, and a question and answer period. Future public meetings will address the proposed design approach and overall construction timeline. Through February, the City and its subcontractors surveyed homes and buildings in the area to determine the location and elevation of sewer service pipes from each building. This review ensures that the new sewer main accommodates these outflows properly. 
Project Meeting Recordings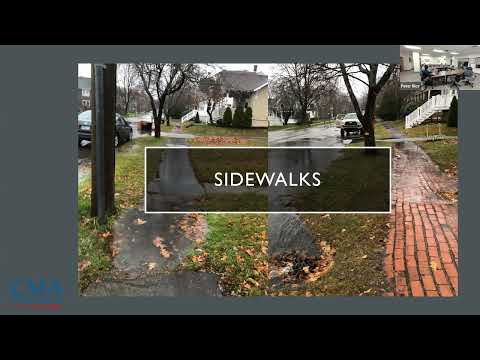 2.2.2022 Willard Ave Sewer Separation Project
February 3, 2022
2.2.2022 Willard Ave Sewer Separation Project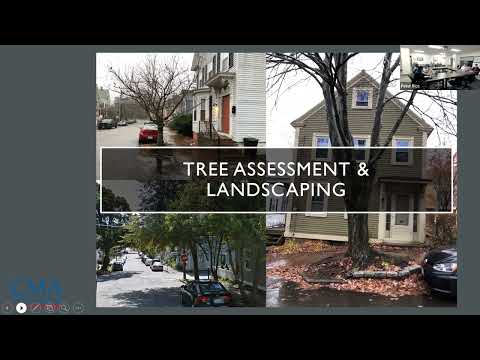 2.1.2022 Union Street Sewer Separation Project
February 2, 2022
2.1.2022 Union Street Sewer Separation Project