Foundry Place Garage
Foundry Place Grand Opening: Free Parking on Halloween
New parking garage open to the public at 10 a.m. on 10/31/18
Content
The City is opening their second parking garage at 100 Foundry Place on Halloween day, Wednesday, October 31st. To celebrate the grand opening, Mayor Blalock will join City staff and those involved in the project for a ribbon cutting ceremony at 8 a.m. After the ceremony, the garage gates will open to the public at 10 a.m., and will be free of cost to drivers for the entire day. We encourage drivers to take advantage of this opportunity to become familiar with our new facility and enjoy the access to downtown activities surrounding the Halloween Parade that evening. 
The new garage will have 600 spaces, bringing needed support to both residents and visitors, as well as aesthetic and cultural improvements to the North End area of the City. Below please find a helpful FAQ on this new parking garage, as well as documents and meeting videos. 
Content
As mentioned above, two art projects were chosen to be incorporated in the Foundry project: the "Etched Glass Concept" and the "Hammer Concept." These projects will continue to be installed after the opening of the garage, and will be celebrated at a later date. Below please find a rendering and photos of the "Hammer Concept" in development.
Foundry Place Garage Meetings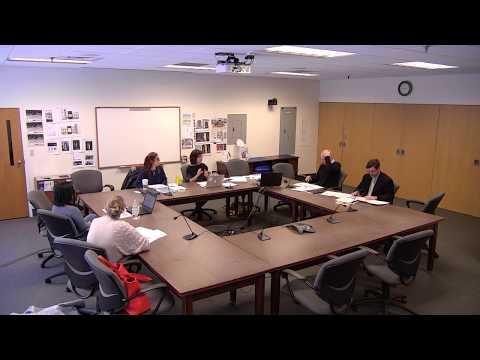 02.08.2018 Public Art Committee (New Parking Garage - Foundry Place)
February 8, 2018
02.08.2018 Public Art Committee (New Parking Garage - Foundry Place)
Content
Project Manager: Dave Allen, dsallen@cityofportsmouth.com
Dan Hartrey, djhartrey@cityofportsmouth.com